Email John for sponsorship inquiries.
Welcome, I'm glad you're interested in becoming a sponsor of the show!
The show's audience includes mental health professionals as well as people interested in getting help for their mental health. If your organization wants to reach this market, you're in the right place.
Your sponsorship will include John talking about your organization up to three times per episode (15-second mid-roll, 30-second mid-roll, and 15-second post-roll), and a banner on the website with a link to your organization.
Highlights:
High authority host: Licensed therapist since 2007.

The Mental Health Today Show ranks in the top 2% out of 2,751,598 podcasts in the world.

(Listen Notes)

Guests are mental health professionals who bring high value to listeners.
Snapshot:
Demographic of listeners: Adult men and women.

Audience: People seeking help from their mental health & mental health therapists.

Launched in 2015.

Episodes are released weekly.

Over 100 episodes.
Industry Standard Sponsorship Rates:
$18.00 per 1,000 listens for 15-second pre-roll.
$25.00 per 1,000 listens for 30-second mid-roll.
$18.00 per 1,000 listens for 15-second post-roll.
Total ad rate per 1000 listens / month = $61.00
Host-read ads are "baked in" rather than dynamic. This means your ads will be evergreen and stay with the episode forever.
*CPM = cost per millie (1,000 listeners per month) x ad rate = total
Example: 2,000 listeners x $61 (pre-roll, mid-roll, post-roll) = $122.00
Every sponsor receives a feature placement on The Mental Health Today Show website, on the episode show notes, and shared across social media.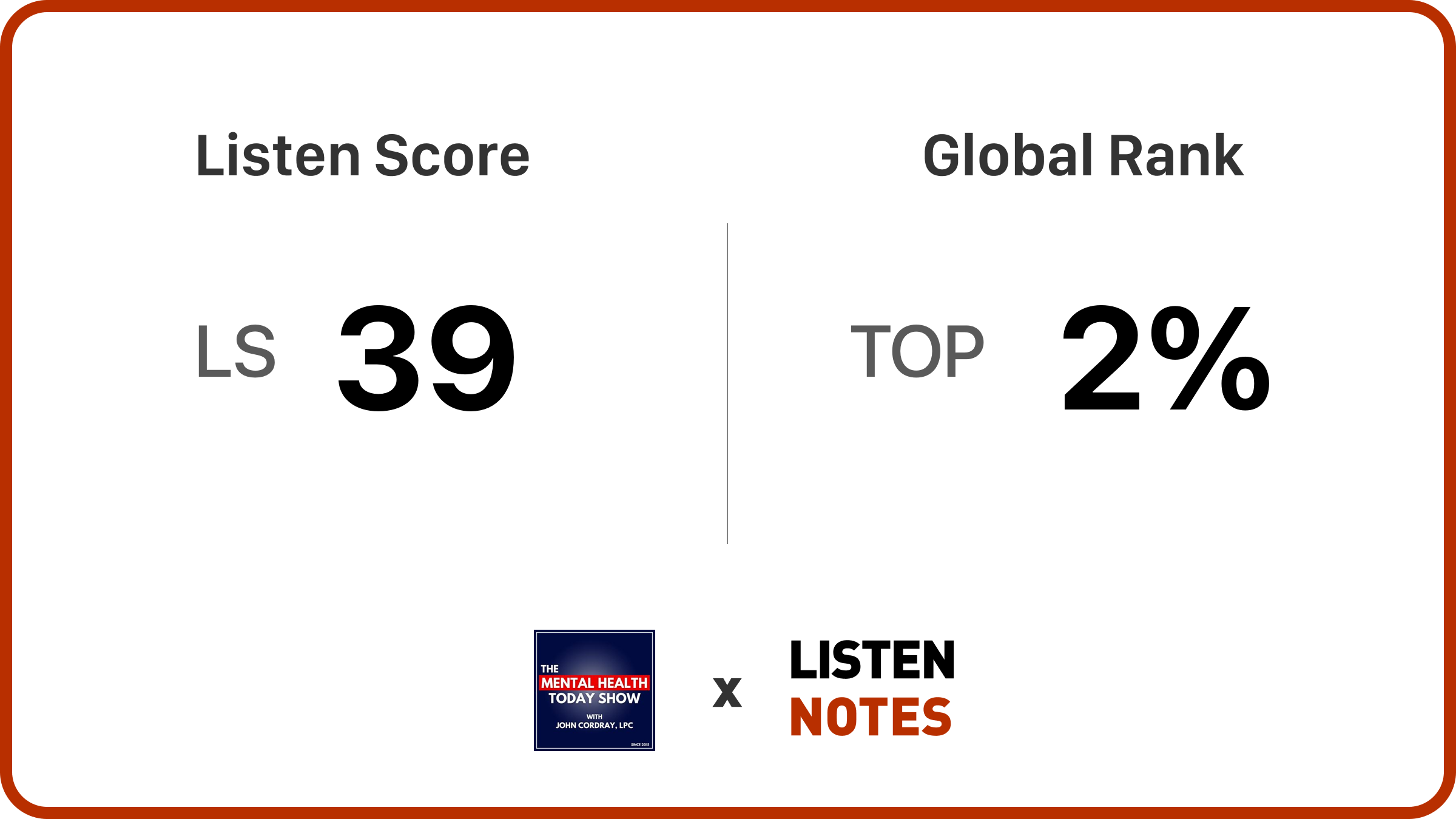 The Mental Health Today Show ranks in the top 2% out of 2,751,598 podcasts in the world. (Listen Notes)